Special Features
Special featured segments - every week @ 11:15PM on Island Time!
MARK WOODS- "Tiki Tender drink recipes"
Mark Woods, aka "The Tiki Tender" joins DK the DJ on the air to talk Tropical drinks !
Mark is the manager/ bartender/ mixoligist for the Golden Lion Cafe in Flagler Beach, Florida. He has become well know in parrothead/ trop rock circles for his many and varied tropical drink recipes !
He is also big fan of trop rock music. He loves to tell us that his job post is just steps away from the ocean. Nice work environment !
Hear Mark Woods "The Tiki Tender" every month or so @ 11:15 PM, eastern for "TROPICAL DRINK RECIPES" on the
ISLAND TIME RADIO SHOW !!
WBWC 88.3 FM & wbwc.com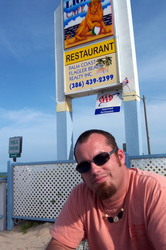 THE KALEYS- Phlock Talk
From Pittsburgh, Pa. Pat & Dan Kaley are the organizers of the annual "Phlocking of the Phaithful" & "Halfway to Phlocking" trop rock events.
Pat and Dan fill us in on all the updated info on the phlocking events!
There is always a good story to tell along the way too!
Hear "PHLOCK TALK WITH THE KALEYS" every month or so @ 11:15PM, eastern on the Island Time Radio Show !
WBWC 88.3 FM & wbwc.com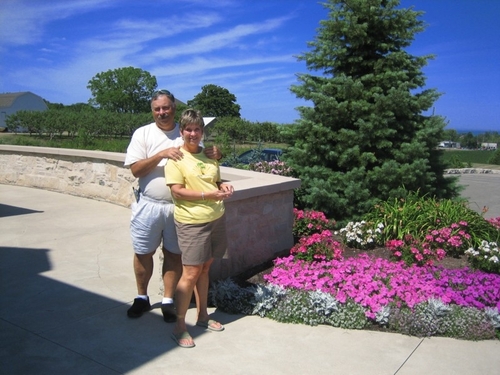 Jim "Axxxl" Siler's Trop rock events update
Currently living in Los Angeles, California Jim "Axxxl" Siler gives us a detailed update on trop rock / parrothead events that are happening around the country. Jim maintains a periodic e-mail upate on these events that is sent to all parrothead/ trop rock fans who subscribe.
Jim is originally from New England, but has also lived in Florida in recent years. He has attended trop rock events all over the country and has a unique perspective.
He firmly believes in the parrothead motto of "party with a purpose" and wants everyone to know that behind all our trop rock parties, there is always a great charity cause too!
JIM "AXXXL" SILER'S TROP ROCK EVENTS UPDATE only on the ISLAND TIME RADIO SHOW !! Every month or so @ 11:15 PM !!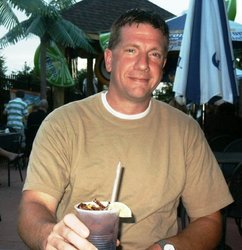 Rich Breest - Island Info segment
From Clearwater Beach Florida (originally from New York City), Rich gives us updates on trop rock news from the gulf coast of Florida. Rich has been helping out with the Island Time show since the beginning in 2000. A trop/ surf music collector for years, he co-hosted a couple of the 18 hour Beach Boys marathon shows with DK back in the 90's. Rich's calls to the show are always lively and fun filled!
Its "RICH'S ISLAND INFO" every month or so @ 11:15PM on the ISLAND TIME RADIO SHOW !!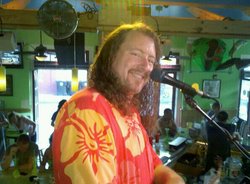 James "Amo" Bennett
"Amo" Bennett from Cleveland, Ohio is the new "sidekick" on the Island Time radio show. Amo describes himself this way on Facebook:
"He stands in @ 6'7", 244 pounds, hails from Cleveland Ohio. Has traveled the world in search of tranquility (and good scotch) and landed in the land of pink flamingos. He is "Amo"!
Amo truly loves the trop rock music we play. He's always helping us find new music out there. Hear Amo trockin' with DK every Monday on the Island Time Radio show !!
Rain Jaudon
Trop rock musician Rain Jaudon joins us with live reports from Bourbon Street during his gig @ the Tropical Isle ! Rain , from Biloxi, Miss. has his own band, the Rhythm & Rain Trio.
With a great sense of humor, Rain's call ins are always quite lively !
Catch Rain Jaudon's "Live reports from Bourbon Street" on Island Time, once a month or so at 11:15 PM, eastern on WBWC 88.3 FM, and wbwc.com on the ISLAND TIME RADIO SHOW.